NEW PATIENT SPECIAL
Choosing a new dentist is always a personal decision. To help you in making that decision I invite you to come in for a get acquainted visit.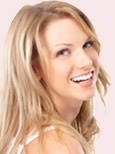 As a new patient you will receive a free exam and necessary x-rays while getting to know us. Give us a call:
(503) 665-9737.
Offer expires Oct. 31st, 2018
Dentist in Gresham, OR
Dr. Harry Chambers
Hello, I'm Dr. Harry D. Chambers, a family dentist in Gresham, Oregon. The dental care services my team provides include cosmetic dentistry, orthodontics, dental crowns and dental bridges, laser treatment of periodontal disease, and more.
One of our team's greatest joys is when our treatments boost your confidence, improves your appearance, and at the same time, takes care of your dental disease. For over 25 years, our dental team has helped thousands of people in the Gresham, Oregon community with our unique brand of comprehensive family dentistry.
Dental Care for the Entire Family
While we offer a wide range of cosmetic dentistry services, such as Invisalign or ClearCorrect braces, ceramic crowns, porcelain veneers, and teeth whitening, our practice also offers periodontal treatments, preventive care, and restorative services for your entire family. We integrate technology, treatments, and techniques intended to make your dental experience comfortable.
I believe in offering all of our patients personalized oral care. During your appointment, you are usually the only patient we are concerned with at that time. We see you on time and expect you to be on time so that we will not get behind and inconvenience the patients following you. On the rare occasion that I run late, I will try to contact you so you can reschedule, or I'll let you know when you need to arrive.
Our team welcomes you to our dental practice and a lifetime of good dental health. You can schedule your first consultation by calling our Gresham, OR dental office at (503) 665-9737.
---
Read Our Blog