NEW PATIENT SPECIAL
Choosing a new dentist is always a personal decision. To help you in making that decision I invite you to come in for a get acquainted visit.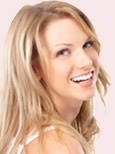 As a new patient you will receive a free exam and necessary x-rays while getting to know us. Give us a call:
(503) 665-9737.
Offer expires Oct. 31st, 2018
Cosmetic Dentistry in Gresham, OR
Cosmetic Dental Services & Treatments
Have you ever looked in the mirror and said, "I hate the way my smile looks?" At our practice, I will examine your mouth and ask you, "What would you like to change about your smile?" I love to improve the function and the appearance of people's smiles so they feel better about themselves. Whether you want to strengthen, align, whiten, or simply beautify your smile, my team can provide the following cosmetic dentistry services:
Teeth Whitening –We can whiten your smile with an in-office bleaching, a take-home teeth whitening system, or a combination of both.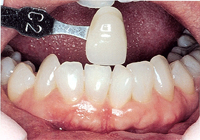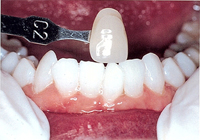 Before
After
Bonding –We can improve the appearance of your teeth quickly and economically with this treatment.
Dental Implant Restoration - If you have an implant-supported crown, bridge, or denture that is worn or damaged, we can repair and restore it for you.
Invisalign & ClearCorrect – When you want to straighten your teeth without wearing traditional orthodontia, I may recommend Invisalign or ClearCorrect. Clear braces can straighten teeth without the hassle and appearance of conventional braces.
Orthodontics – We offer functional appliances to straighten and improve the appearance of crooked or misaligned teeth.
Onlays and Inlays – When you need a good alternative treatment to crowns or fillings, I may recommend onlays or inlays.
Ceramic Crowns – I can repair damaged or weakened teeth with natural-looking ceramic crowns. He can also replace metal crowns with ceramic for an all-white smile.
Porcelain Veneers – When you long to have the picture-perfect smile of a celebrity, talk to us about what porcelain veneers can do for you.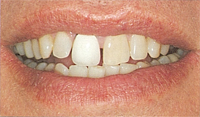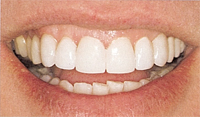 Before
After
Recontouring – After having porcelain veneers, crowns, or orthodontics placed on your teeth, you may have one or two teeth that need to be reshaped to match your smile. In this case, we may recontour your teeth as the finishing touch on your smile.
Tooth-Colored Fillings – We fill cavities with durable, long-lasting composite resin, as well as tradition amalgam. We can also replace older, unsightly silver amalgams with this type of filling.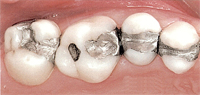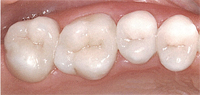 Before
After
In our customized treatment plan, we may suggest any combination of these services for your complete smile makeover. To find out which treatment combination could benefit you, schedule a consultation by calling our Gresham dentist office at (503) 665-9737.
---
Read Our Blog