NEW PATIENT SPECIAL
Choosing a new dentist is always a personal decision. To help you in making that decision I invite you to come in for a get acquainted visit.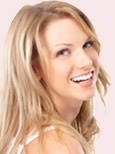 As a new patient you will receive a free exam and necessary x-rays while getting to know us. Give us a call:
(503) 665-9737.
Offer expires Oct. 31st, 2018
Gresham Family Dentistry
General Dental Care Services & Treatments
I would like to be your family dentist. Whether you are 5 or 83 years old, our practice has the treatments patients need to stop disease and maintain good dental health throughout life. Some of these services are:
Regular Check Ups and Cleanings - These help our dental hygiene team catch problems, such as TMJ disorder, oral cancer, and gum disease, before they start.
Dental Sealants - Once your children develop molars, I can protect their teeth from cavities by placing a clear dental sealant over their teeth.
Fluoride Treatment - Our hygiene team can provide fluoride treatments after every regular cleaning. While normally offered to children, fluoride treatments can also provide many benefits for adults.
Tooth-Colored Fillings &- We can fill cavities with durable, long-lasting composite resin. This blends in with the surrounding tooth enamel so you can't tell where the damage was.
Orthodontics and Invisalign - You are never too old to fix a crooked smile. I can improve your teeth's function and appearance with traditional orthodontic appliances and/or Invisalign.
If you or someone in your family needs a treatment that is not listed here, or if you have questions about the services mentioned, call our practice at (503) 665-9737.
---
Read Our Blog