NEW PATIENT SPECIAL
Choosing a new dentist is always a personal decision. To help you in making that decision I invite you to come in for a get acquainted visit.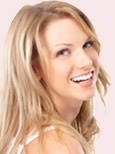 As a new patient you will receive a free exam and necessary x-rays while getting to know us. Give us a call:
(503) 665-9737.
Offer expires Oct. 31st, 2018
Periodontal Treatment in Gresham, OR
Preventive Dental Care
Everyone has heard of periodontal disease. This condition, also called gum disease, is an inflammation of the gums and tissues that surround the teeth. It affects three-quarters of the population, and adults lose more teeth because of periodontal disease than any other cause. Unfortunately, many of our new patients are shocked to learn they have this condition. What's worse is that new studies link periodontal disease to cardiovascular disease, diabetes, strokes, and premature or low-birth-weight babies.
The health of your gums is an important part of your dental and overall medical care. We offer a variety of periodontal therapies to stop the spread of periodontal disease, reverse the damage, and keep your gums healthy.
Regular Cleanings
The best way to fight periodontal disease is to visit the dentist for regular cleanings. When you are in good dental health, our team will schedule cleaning appointments for you every six months and chart your periodontal health.
Deep Cleanings with Waterlase
If it's been a while since your last check up, or you have periodontal disease, our dental hygiene team will perform a deep cleaning. With this treatment, our dental hygienist removes plaque and then uses the Waterlase dental laser to destroy bacteria in these areas. This tool uses a combination of laser energy and water to eradicate bacteria around your teeth.
Arestin
When you have extensive build-up and inflammation, our dental hygiene team will place Arestin into these areas. This antibacterial medication fights infection and inflammation so your gums can heal.
Since gum disease is the most treatable in its early stages, schedule an appointment with our dental hygiene team by calling our Gresham dental office at 503.665.9737.
---
Read Our Blog