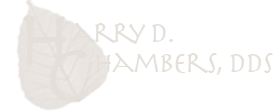 NEW PATIENT SPECIAL
Choosing a new dentist is always a personal decision. To help you in making that decision I invite you to come in for a get acquainted visit.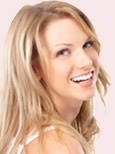 As a new patient you will receive a free exam and necessary x-rays while getting to know us.
Offer expires December 31st, 2014
Smile Makeovers
Teeth whitening, porcelain veneers, orthodontics, replacement teeth...so many options exist to help people achieve the smile of their dreams. As a cosmetic dentistry practice, our team can help you determine which treatments will give you the smile you've always wanted. In fact, we encourage patients to bring photos of some of their favorite celebrity smiles so that we can pinpoint attributes to incorporate in a smile makeover plan. The dentist will examine your oral health, discuss your vision of a gorgeous smile, and study the dynamics of your face, mouth, and skin tone.
We can then plan a smile makeover to suit your personality and unique style. The dentist will explain your options and show you (with a computer image, before-and-after photos, or a wax model) the potential results of the proposed treatment plan. Your input will help us determine how to give you the smile you want. The time involved in your smile makeover will be directly determined by the procedures you decide upon.
Our administrative team can help you with creative scheduling and financing. We believe that everyone deserves a sensational smile, and we'll work with you to make sure you get it! Call to reserve your smile makeover consultation with our cosmetic dentist today.
---
Harry Chambers, DDS • 21825 SE 218th Ave., Suite A, Gresham, OR 97030 • (503) 665-9737