NEW PATIENT SPECIAL
Choosing a new dentist is always a personal decision. To help you in making that decision I invite you to come in for a get acquainted visit.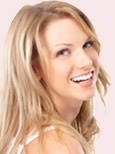 As a new patient you will receive a free exam and necessary x-rays while getting to know us. Give us a call:
(503) 665-9737.
Offer expires Oct. 31st, 2018
Dental Patient Testimonials
To view our testimonial videos please use a desktop.
Alice
Alice has been seeing Dr. Chambers since 1981 and discusses why she likes him as her dentist.
Dennis
Fear of dentists and a smile I didn't like kept me from going to the dentist until I met Dr Chambers.
Nancy
Poor dental care and crooked teeth made me self conscious until Dr Chambers restored my teeth and then straightened them with Invisalign.
---
Read Our Blog